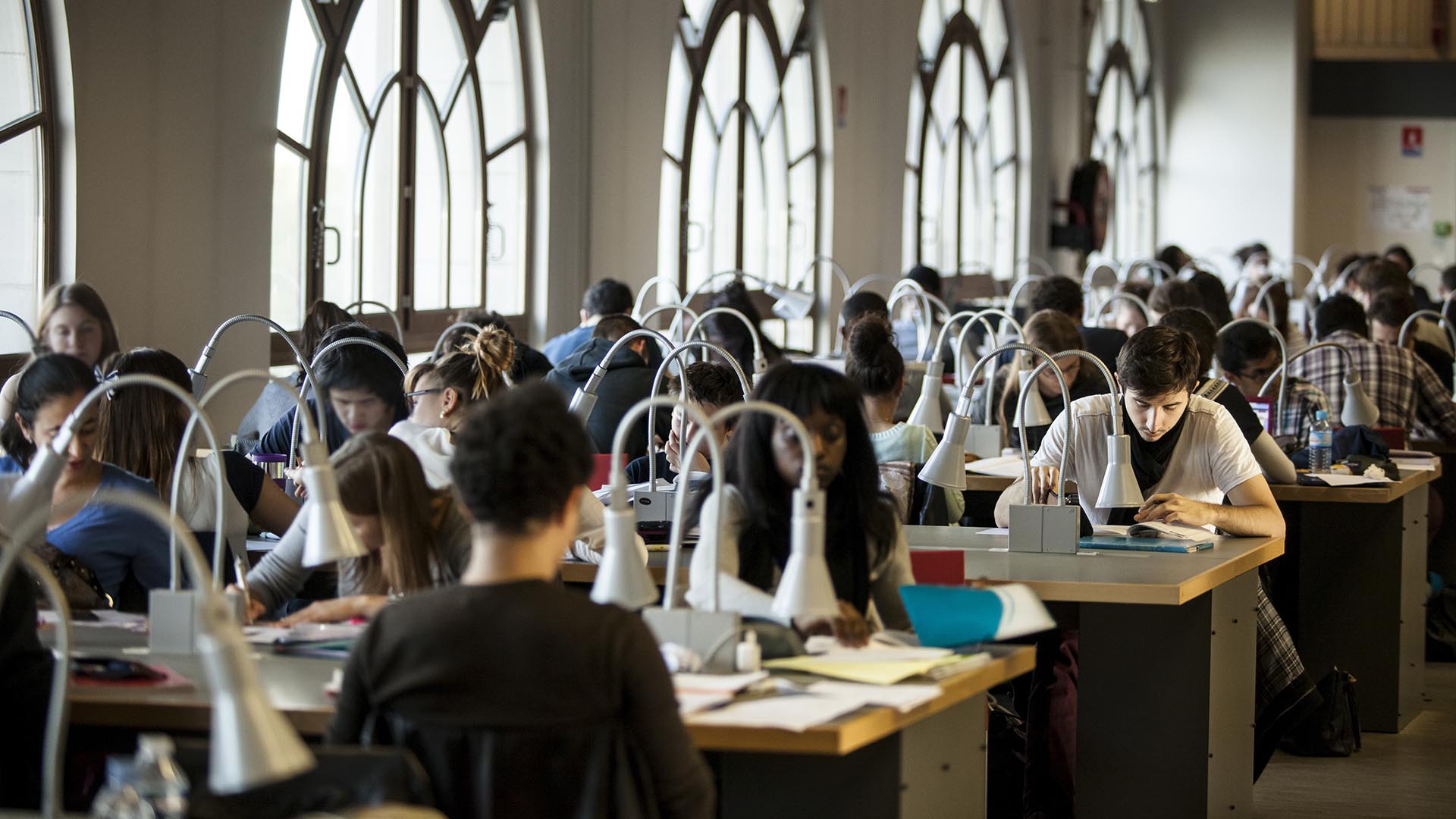 Bibliothèque des Grands Moulins
Education Courses of the Doctoral School 624 Sciences des Sociétés offered to doctoral students is available on the catalogue.
The training offer from the Training Center for Doctoral Students is also available to doctoral students : https://u-paris.fr/doctorat/tout-le-catalogue/
The libraries of Université Paris Cité, in collaboration with the Doctoral Training Institute (IFD) and all the doctoral schools, offer you a complete catalog of training courses centered on documentary research, bibliographic management, thesis writing, publication and the digital identity of the researcher. Doctoral courses can be consulted at the following link: https://u-paris.fr/les-bibliotheques/
Students enrolled in a doctoral thesis (1st, 2nd or 3rd year) must, each academic year, validate 30 hours of training among the seminars, scientific events or workshops offered by the Doctoral School or by the CED of Université Paris Cité.
Each doctoral student must attend a thesis defense in the 1st year and a second in the 3rd year.
It is also possible to validate seminars attended outside of this listed offer, with the agreement of the thesis director (for example, seminars organized by other universities or scientific establishments of higher education), on the condition of following at least 15 hours from the DS 624 or CED training offer.
In the event of a long stay abroad or in the provinces (for a survey, an international exchange, etc.), the doctoral student may be exempted from the validation of the 30 hours of training during an academic year. However, s/he undertakes to validate these 30 hours the year preceding or following his departure. Validation of at least 90 hours of training during the years of doctoral registration is a necessary condition for submitting a defense authorization application file.
Hours accounting principle:
Scientific workshops and seminars count for the number of hours they represent. (for example, the Survey Methods Workshop by interview counts as 9 hours = 3 sessions of 3 hours);

Participation in a study day or a colloquium of the ED counts for 6 hours;

Assistance with defenses counts for 3 hours per defense
The main objectives of these trainings are:
Broaden the scientific culture of the doctoral student to areas outside his thesis subject

Make the doctoral student acquire complementary techniques

Help the doctoral student for his future integration into professional life.
No Results Found
The page you requested could not be found. Try refining your search, or use the navigation above to locate the post.